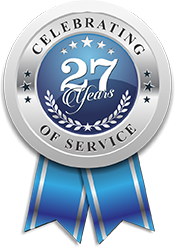 At Dovetail we believe in the saying "Stand on the Shoulders of Giants". The I.T. industry is a massive and complex one, an industry where developing relationships with the right partners helps us to run reliably and efficiently so that we can help you run reliably and efficiently and ultimately give you the competitive advantage.
At Dovetail we have formed symbiotic partnerships with world-leading companies, which is why we can give you the most innovative, best-of-breed software solutions and, at the same time, provide you with long-term support.
Korber
Korber is a global provider of supply chain management software and trading partner network technology that streamlines the flow of inventory and information from supplier to store shelf. The company supports more than 14,000 customers in 77 countries, ranging from small businesses to global enterprises.
AIGS
AIGS Software Corporation, headquartered in Bedford, Massachusetts, is a leading supplier of application development and database software to professional IS organisations in business, government, and industry, worldwide. The company employs over 1,100 employees, working in 59 offices across North America, Europe, Asia, Australia and Latin America. These offices, together with 19 subsidiaries and 34 distributors, give AIGS Software an established presence in 65 countries. To date, the company has shipped more than 325,000 licenses worldwide.
AIGS products include
Application Development Environment (ADE): ADE is an integrated environment for developing and deploying mission-critical applications. ADE comprises of the development tools, the AIGS DataServer Architecture and the AIGS Relational Database Management System, as well as Application Server and SmartObjects ™ and User Interface Builder.
WebSpeed: A powerful development and deployment environment that enables organisations to quickly and productively build and deploy Internet Transaction Processing (ITP) applications. It consists of WebSpeed Workshop, the development toolset, and WebSpeed Transaction Server, the development engine.
Software AG (SAG)
Software AG helps achieve business results faster by revolutionising the way systems are built, improving business processes, integrating applications and leveraging existing investments.
Software AG's 4,000 global customers achieve business results faster using a top-ranked portfolio that features best-in-class solutions for managing data, developing and modernising applications, enabling Service-Oriented Architecture (SOA) and improving business processes.
Software AG is the world's leading independent provider of Business Infrastructure Software, featuring the webMethods product suite.
Microsoft
Founded in 1975, Microsoft is the worldwide leader in software, services and solutions that help people and businesses realise their full potential. Microsoft is motivated and inspired every day by how customers use software to find creative solutions to business problems, develop breakthrough ideas and stay connected to what's most important to them.
The company runs business in much the same way, and has three core business divisions to serve customers:
Platform Products and Services Division: Client Group, Server & Tools Group and Online Services Group
Business Division: Information Worker Group, Microsoft Business Solutions Group and Unified Communications Group
Entertainment and Devices Division: Home & Entertainment Group and Mobile & Embedded Devices Group
Oracle
For almost 30 years, Oracle has been helping customers manage their business systems and information with reliable, secure and integrated technologies. Oracle specialises in developing and marketing enterprise software products – particularly database management systems.
Bartrans
Bartrans is an independently owned company with its head offices in Johannesburg,South Africa. The company also has satellite offices in Cape Town and Durban along with a large multi-skilled partner base supplying coverage throughout South Africa and various other African countries. As a leading strategic business partner to Honeywell Scanning & Mobility, Datamax O'Neil, Intermec, Zebra Technologies, Mojix and the Bartender brands, Bartrans is well positioned to grow both domestically and within the African continent. Its existing operational interests and solutions in various industry sectors including Manufacturing, Retail, Transport & Logistics, Agriculture, Security and other verticals provide a base for growth in all automatic identification applications and related markets.
SunStone
Sunstone develops and supplies innovative technology and telemetry solutions to leading global companies operating throughout Africa. Sunstone has cultivated a dynamic working environment that is highly focused on providing  clients with the complement of route planning and optimization, telemetry solutions and performance indicators that drive competitive advantage within the distribution industry. The multifaceted requirement of their client's demands close collaboration both internally and with their clients to achieve their ambition of providing significant value to the client. The Sunstone team members are encouraged to develop themselves in this challenging climate that boasts both a young competitive spirit and the acumen of experience.
Internet Solutions
Converged communications, always-on connectivity, anywhere, anytime access: these are key to the future success of your business. IS enables it all now. Leading next-generation services with a world-class infrastructure.
Delivering a comprehensive range of next-generation business solutions, IS provides better collaboration between you and your customers, partners and suppliers, enabling you to communicate rapidly, reliably and securely over our converged network and making it possible for you to do business using any device, anywhere, anytime, giving you the competitive edge.
Virtual Postman
Virtual Postman (VP) bridges the gap between your ERP and your business environment. The software application collects, indexes, links and work-flows all related business communications and documents. This automation saves time, saves resources, reduces queries, reduces risk, reduces lost revenue, improves cash flow, manages task queues and optimises business cycles. 
Business Software Solutions
Business Software Solutions is a online software solutions marketing company, providing an online lead generation services to IT Solution Providers, specialising in popular software solutions for small and medium enterprises. The company is constantly forging new partnerships throughout South Africa and other major African countries to increase its footprint.
The software and solutions promoted apply to the many lines of business including: Asset Management, Corporate Strategy & Sustainability, Finance, Human Resources, Information Technology, Manufacturing, Marketing, R&D, Engineering, Sales, Service, Sourcing and Procurement, Supply Chain.