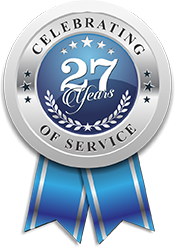 Market-Leaders in Logistics Software Solutions
At Dovetail our core focus is developing specialised, best-of-breed software solutions for the supply chain industry.
Dovetail is equipped to provide you with software solutions that are designed specifically for your needs. We are an innovative market-leader with a proven track record and host not only best-of-breed solutions but we also have the ability to implement those solutions smoothly and provide up-to-the-minute support to our clients. We will source and develop logistics management software that is scalable in order to fulfill your needs no matter whether you are a small business or a large global concern. Dovetail is passionate about uncovering and discovering all aspects of the logistics industry and we are therefore able to help you to run your business more efficiently and cost-effectively, saving you money and increasing your revenue.
Software Solutions for the Entire Logistics Industry
Dovetail comprises a Logistics Application Suite, which spans the entire logistics industry from courier to road freight to distribution to warehousing.
We are your Reliable Partner
With Dovetail you have found a reliable, loyal, transparent business partner in all your supply chain management solutions; a business partner who enjoys long-standing customer relationships with a strong and impressive customer-base.
We are Competitive
Dovetail's aim is to solve your logistical issues and turn your company into a lean, efficient machine, removing all obstacles from your day-to-day operations, helping you effectively beat your competitors to the delivery.
Our Motto
We stand by our Motto, "First Choice in Logistics Software." In other words, we stick to what we know best: Dovetail creates or sources software solutions for the logistics industry, therefore making it our exclusive speciality.
This means that Dovetail has significant knowledge and expertise in software and logistics. We dedicate ourselves to these two complex industries with absolute focus and commitment.
Our Mission
We live by our Mission Statement, "Dovetail sources, develops, implements and maintains Logistics software and services that enables our clients to improve their operational effectiveness and create a sustainable competitive advantage." It is at the root of everything we do.