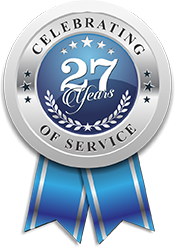 What is Logistics?
Logistics is the science of planning, design, and support of business operations of procurement, purchasing, inventory, warehousing, distribution, transportation, customer support, financial and human resources. It has become an essential element in the success of most of the businesses in South Africa, and Sub-Sahara Africa. As digitisation is taking hold and customer experience is evolving, the logistics industry is witnessing a tremendous change. Modern technology is being adapted to come up with new and collaborative operating models to increase the efficiency of the existing or new models. Efficient logistics industry acts as an economic catalyst by opening new market opportunities, moving products and services with speed and efficiency.
At Dovetail our product spans the entire logistics and supply chain industry, from the courier to road freight to distribution to warehousing; whether you're a small business or large global concern, Dovetail can tailor-make a solution that suits you, helping you streamline your business, placing you ahead of your competitors. The transport and logistics industry continues to enjoy above-average growth. Dovetail Business Solutions is the leaders in Warehouse and Transport Software, with more than 10 000 users across Africa. Our solutions are developed and sourced by a team of professional logistics experts, with a deep understanding of how the industry works and what is needed to give Dovetail's clients the extra advantage.
What is 3PL?
Third-party logistics in logistics and supply chain management is a company's use of third-party businesses to outsource elements of the company's distribution and fulfilment services – from warehousing, to pick and pack services, through to distribution to customers.
Third-party logistics providers typically specialise in integrated operation, warehousing and transportation services which can be scaled and customised to customers' needs based on market conditions, such as the demands and delivery service requirements for their products and materials. Often, these services go beyond logistics and include value-added services related to the production or procurement of goods, i.e., services that integrate parts of the supply chain. 3PL targets particular functions within supply management, such as warehousing and transportation.
The level of automation required by 3PL providers varies according to customer preferences and contract terms. Dovetail Business Solutions offers 3PL business owners flexible and agile 3PL software solutions that can handle varying degrees of automation within a single facility. As every 3PL facility comprises unique software needs owing to client mix, key performance indicators set by customers, terms of contracts and many other factors Dovetail ensure a customised software solution for every client.
What is an ePod?
An electronic proof of delivery (E-POD) is a digital format (usually PDF) of a traditional paper Delivery Note.
A delivery note is required to facilitate a delivery and upon a successful delivery which consists of the handing over of goods from the driver to the end recipient, a signature or some endorsement is collected on the paper document as a proof of delivery.
This proof of delivery is essential for subsequent billing of the customer and serves as an important acknowledgment to mark the delivery as completed.
An ePOD is the electronic form of such a paper document. Electronic proof of delivery utilises a mobile device with your driver to capture the delivery event, the customer's signature and the GPS location of the delivery. Electronic transfer of this information allows one to confirm delivery to your customer.
It is a fast-growing trend that more and more companies are now implementing into their workflow. The reasons for this shift to displace traditional paper delivery orders are simple – ePODs save time, prevents disputes, and reduce the company's carbon footprints.
What is Distribution?
Distribution means to spread the product throughout the marketplace such that a large number of people can buy it.
A good transport system is required to take the goods into different geographical areas. It further requires
A good tracking system so that the right goods reach its destination at the right time in the right quantity.
From the time, a product is ready for sales to target customers it goes through various wholesalers and agents before landing at the retail stores. Depending on the product type and target customers, manufacturers choose a distribution line which will bring them highest profits and help compete with others in the market. Along with agents, manufacturers use specific distribution channels and distributors best suited to their products.
The different stages of distribution taken by a manufactured product to move from manufacturer's warehouse to retailer add to the cost that is charged to the customer which consists of cost incurred by each distributor. Though the manufacturer may sometimes prefer to enjoy all the fruits of his labour, it is difficult to manage both production and distribution in a stable manner unless it is a collaborative effort or the market for his products is limited. Middlemen are required in the distribution cycle as they are experienced and know the market well enabling them to profitably distribute the product to retailers. To have a profitable business, a manufacturer must carefully choose the most cost-efficient distribution channel to present the product to customers at a competitive price.
What is a Warehouse Management System?
It is a software application, designed to support and optimise warehouse or distribution center management. It is a system that uses technology and specific processes to optimise all of the functions of a storage warehouse. A WMS is used so that, between the suppliers delivering goods to a warehouse and the final delivery to the end customer there are much fewer problems, delays and miscommunications.
A Warehouse Management Systems (WMS) supports the day-to-day operations in a warehouse. WMS programs enable centralised management of tasks such as tracking inventory levels and stock location. It tracks goods and materials into, within, and out of a warehouse, while supporting staff in the performance of material movement and storage in and around a warehouse. WMS systems may be standalone applications or part of an Enterprise Resource Planning (ERP) system.
A WMS will increase employee productivity, while keeping personnel costs low. It streamlines inventory accuracy and it increases customer service. By allowing the business to better track, respond to and deliver goods to the end consumer a WMS will increase satisfaction, increase repeat sales and increase affinity for the business, all of which will increase the bottom-line at year's end.
What is Sign-On-Glass?
Sign on Glass, commonly used by courier companies for proof of delivery, covers the end users being able to sign on mobile devices (tablets and smartphones). When an item is delivered, instead of requiring a physical signature from the recipient, which must be scanned or faxed to the customer as confirmation, SOG technology captures their signature digitally. This can save time and paperwork and, more importantly, provides freight customers with instant electronic proof-of-delivery, which can streamline other processes.
This technology is a key component of the freight transport industry as it reduces errors and reworks. Real-time access to signatures enables customers to generate invoices within minutes of a delivery being completed and keeps invoice discrepancies to a minimum, which helps freight operators improve cash flow and run their businesses more efficiently.